Olde Town Roofing: Commercial and Business Projects

Olde Town Roofing furnishes and installs quality roofing and waterproofing products for commercial projects that are designed to fulfill customer demands and manufacturer's requirements. Olde Town Roofing will always conduct business in a fair and professional manner and figure out how to give you the best value for your hard earned money. We will provide exceptional customer service to all of our clients and strive to be good corporate and community citizens. Olde Town Roofing will give you the best value product for all of your commercial and industrial roofing needs. From an asphalt shingled apartment complex to a quarter million square foot warehouse, we have the expertise to solve all of your commercial and industrial roofing needs.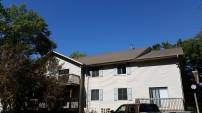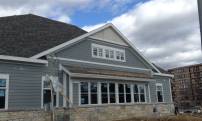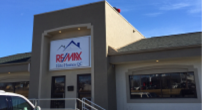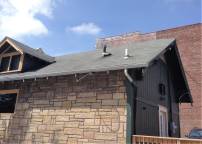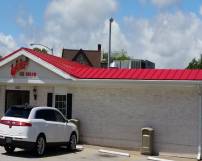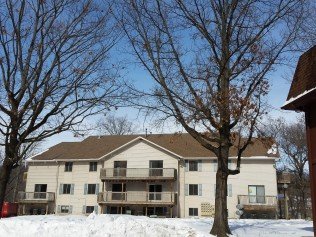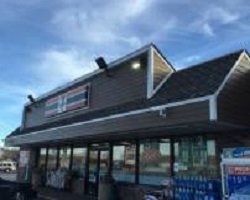 ---
Experience you can Trust
Olde Town Roofing employs many qualified craftsmen with decades of experience installing the most difficult roof systems, our focus on the long term quality of their installations as well as the meticulous details required with many of today intricate roof systems:
Asphalt built up roofing with smooth reflective surfacing
Ballasted gravel surfacing
High performance modified bitumen
Elastomeric single ply and double ply application
Waterproofing below grade and deck coating in liquid and elastomeric sheet systems
All applications available as insulated or uninsulated roofing systems
Tapered insulation sloped to drain systems
At Olde Town Roofing we realize your business must keep operating during the roofing process. We minimize our obstruction to parking facilities and entry ways to keep your operations flowing smoothly. Here is our work at a local cold storage facility.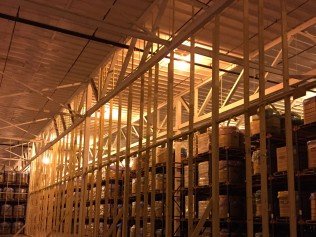 ---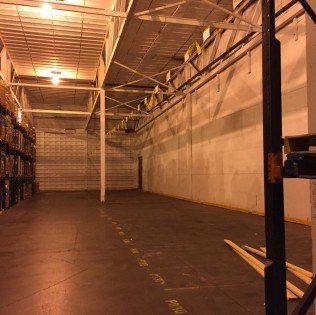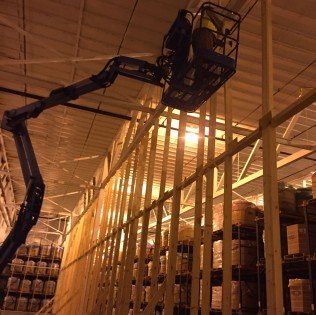 ---
Commercial Flat Roof
Commercial flat roofs pose some of the greatest challenges for a roofing company. Large flat expanses, heating and air conditioning machinery, air vents and piping, all create obstacles to making a roof watertight and long lasting. Here are some of commercial roofing examples by Olde Town Roofing.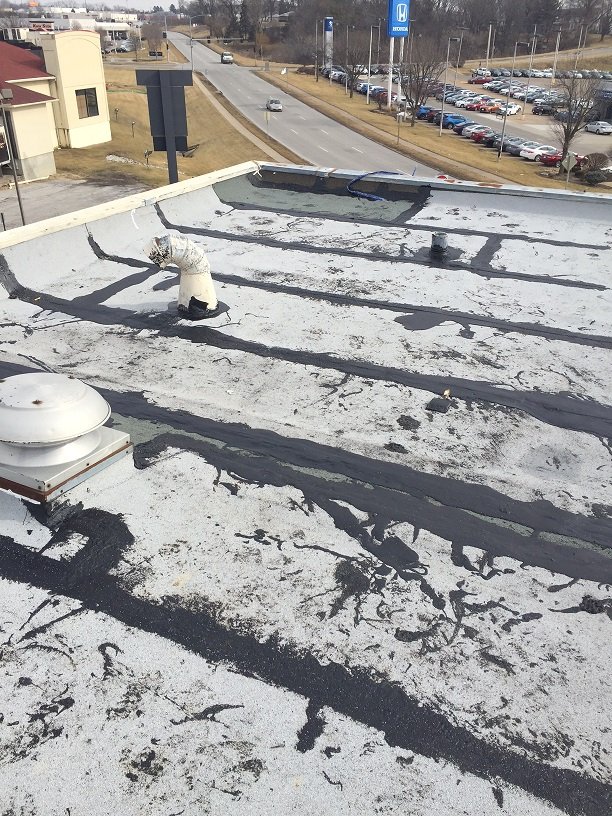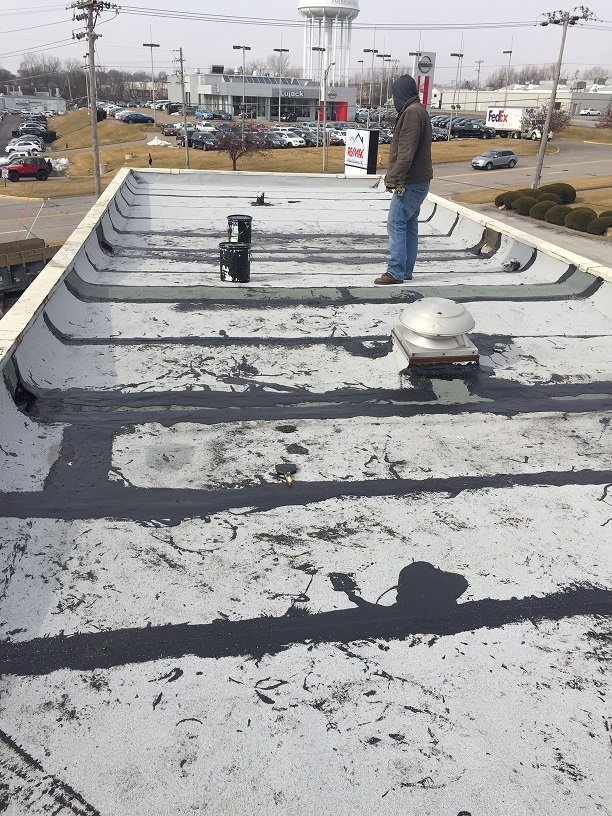 ---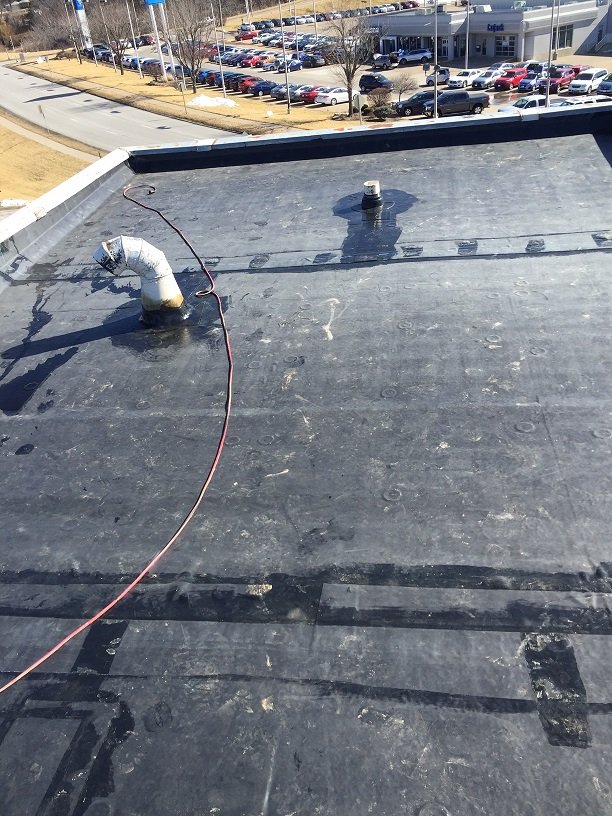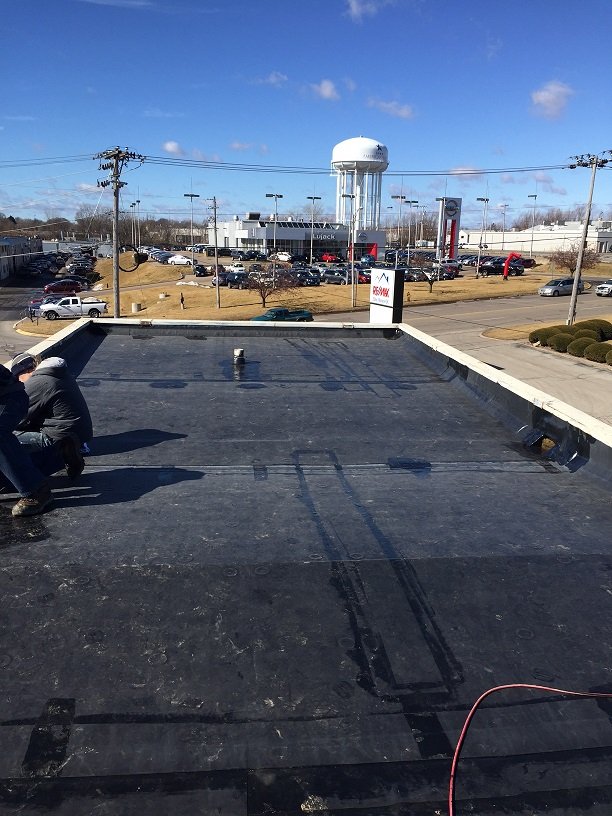 ---
Olde Town Roofing has the experience and craftsmanship in our product installation to meet and exceed requirements for roofing of all types. We provide:
Custom designed commercial roofing systems
Engineering design specific to each roof
Comprehensive customer support services
Highly trained project management team
Dedicated safety managers on every job site
Preventive Maintenance Department
24-hour emergency service
---
Here is our work at the Rock Island Arsenal!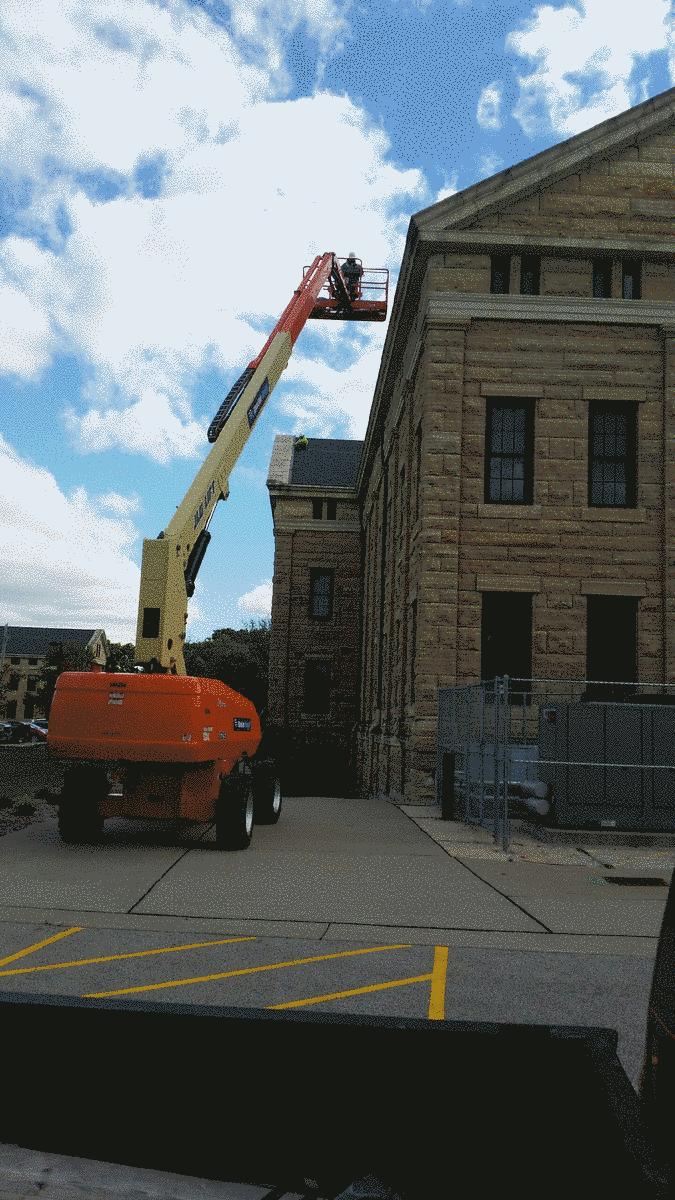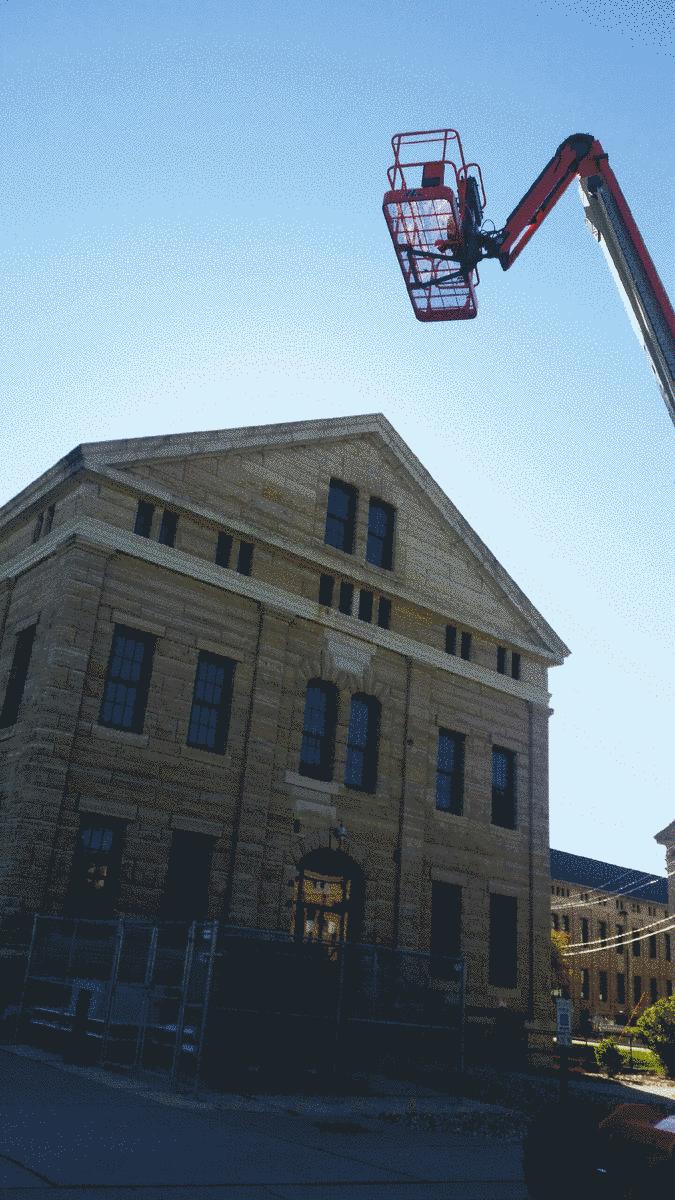 ---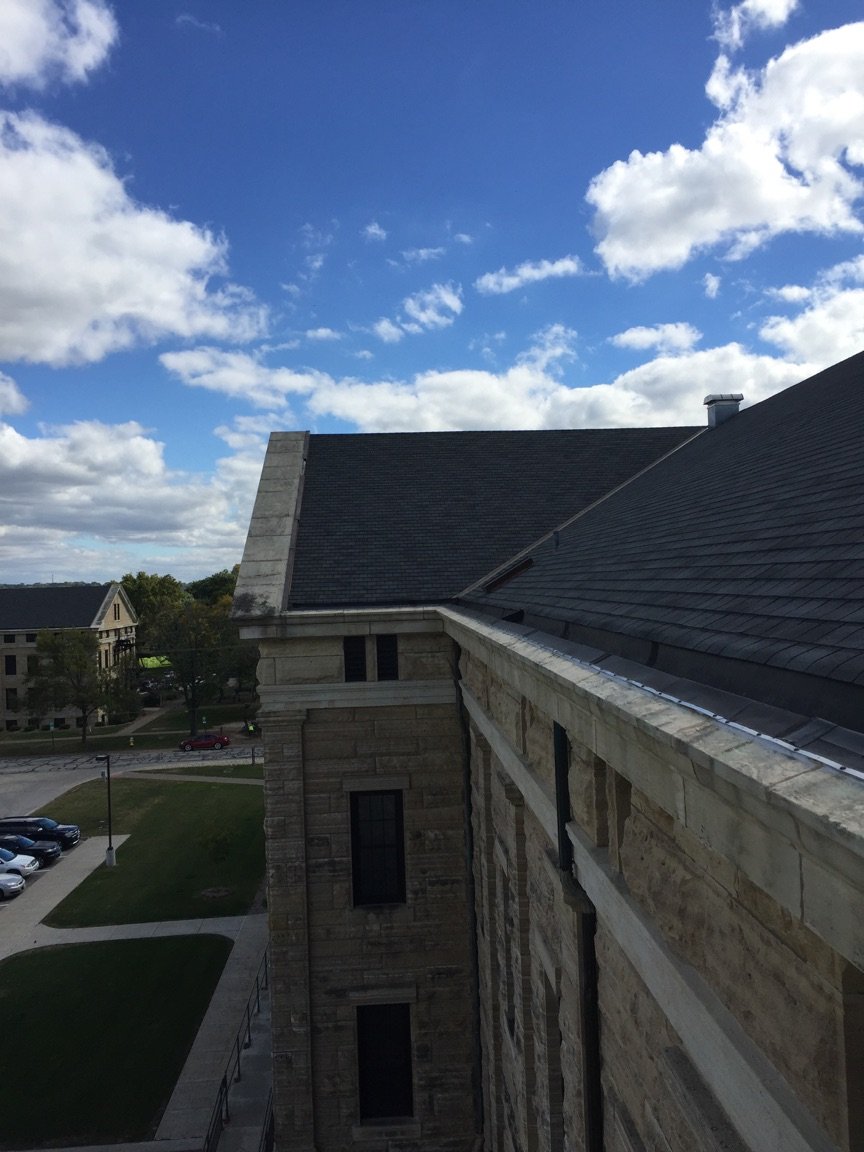 Olde Town Roofing: Gutters
Olde Town Roofing installs the area's nicest seamless aluminum gutters, and we have our gutter making machine in the back of our truck. We bring our machine directly to your home or business so we're able to make as long a piece of gutter as you need. No seams, no joints, and no leaks. Just a nice looking seamless gutter to get the water away from your home's foundation. Custom seamless K style aluminum gutters add that finished look and detail to your home or business.
We have the following options:
5" for residential with 2"x3" downspouts
6" for commercial with 3"x4" downspouts
Aluminum Gutter with .032 Gauge
5" and 6" Seamless Copper Gutters – 16 oz
---
Shur Flo – America's best value in maintenance free gutters
How Shur Flo Works
Rainwater from your roof drains through our patented perf-flow filtration system. Leaves, pine needles, twigs and even the smallest debris are suspended on top of the panel. Air circulation from above and below allows the leaves and debris to dry up and blow away in the wind.
Shur Flo is installed to fit snugly to the top of your gutters. The low profile makes it virtually invisible from the ground. With Shur Flo, there is no lifting or penetration of your roof shingles. Shur Flo will not void any roof warranties like many of the other gutter protection products that interfere with the roofline.
---
Gutter Installation
Here are some gutters and gutter guards installed by Olde Town Roofing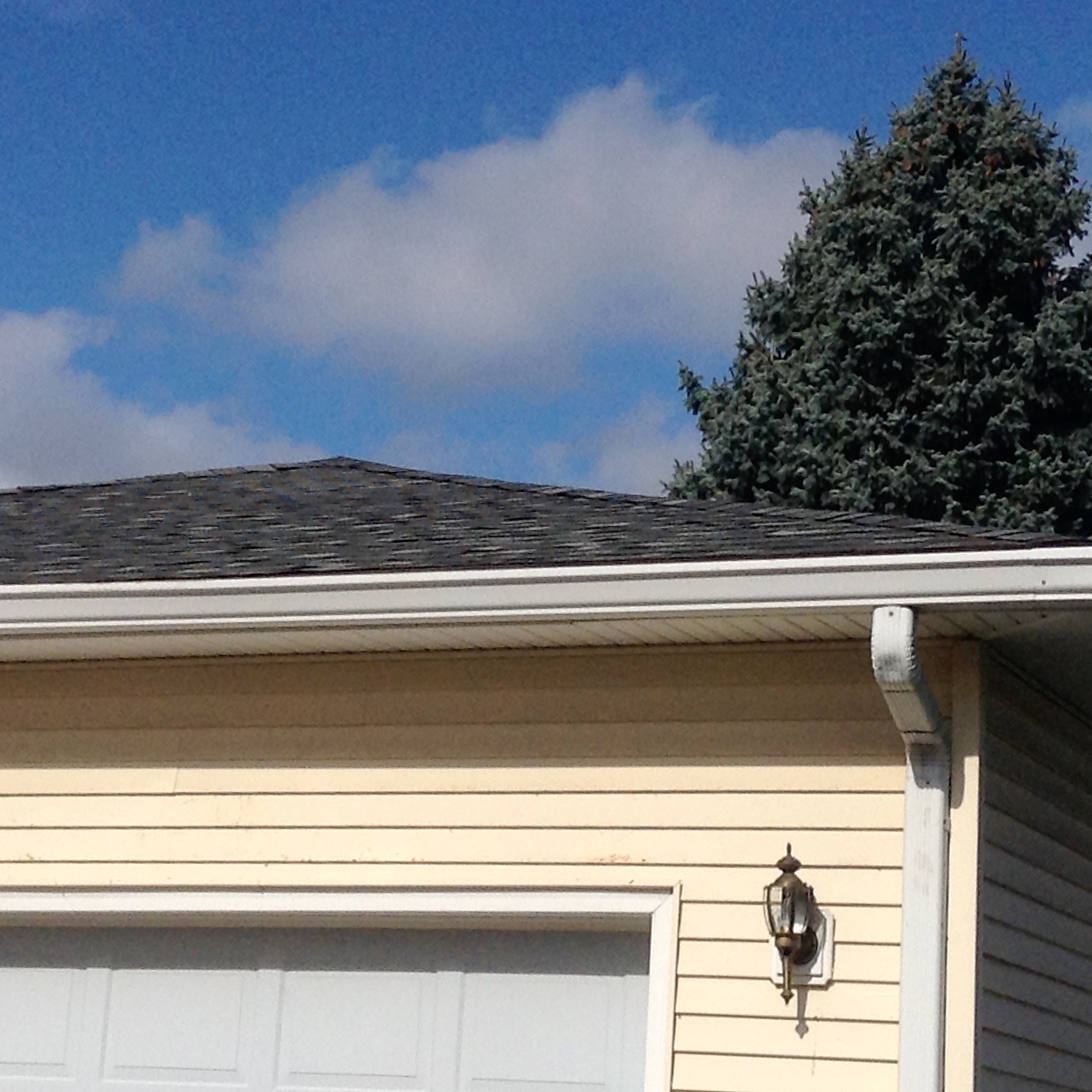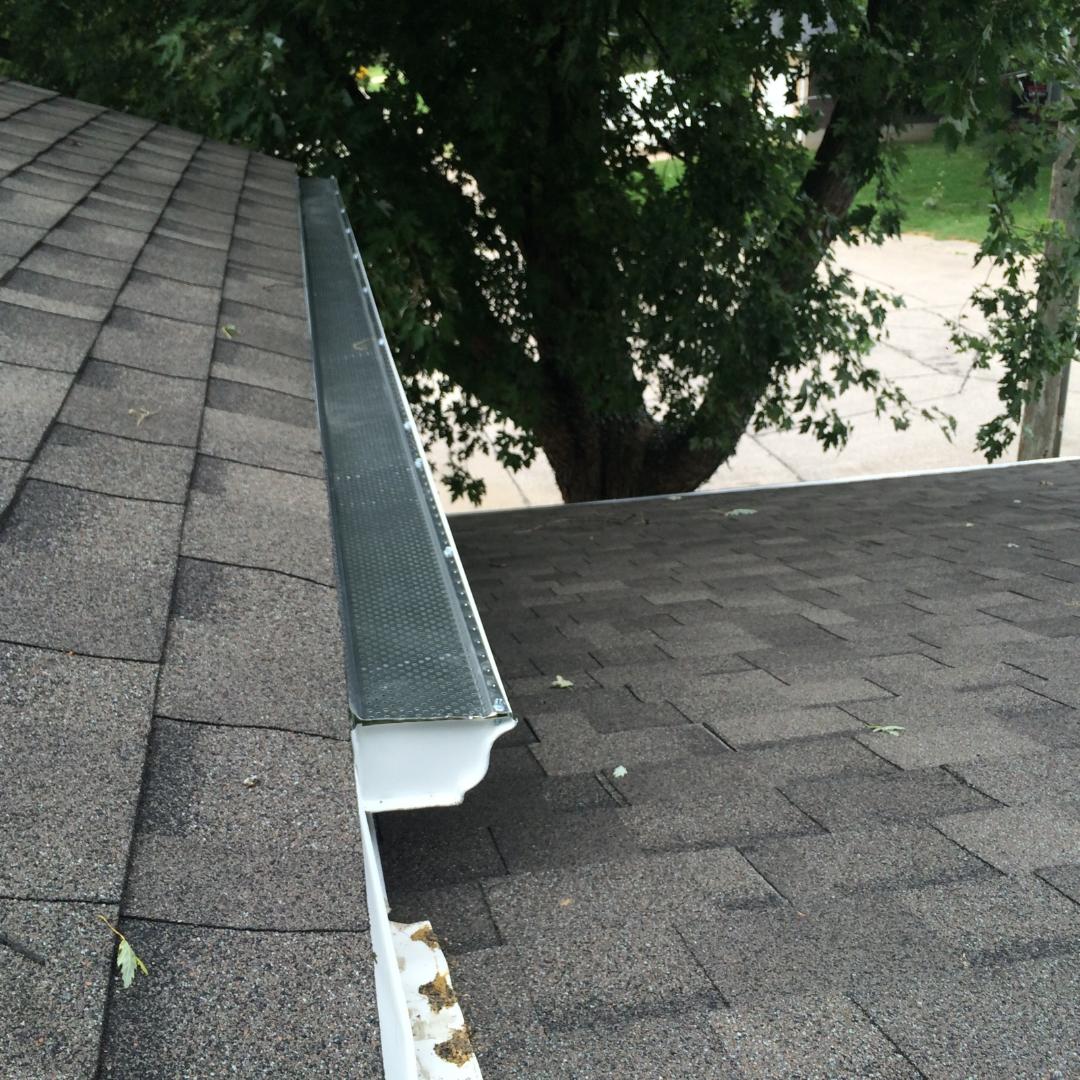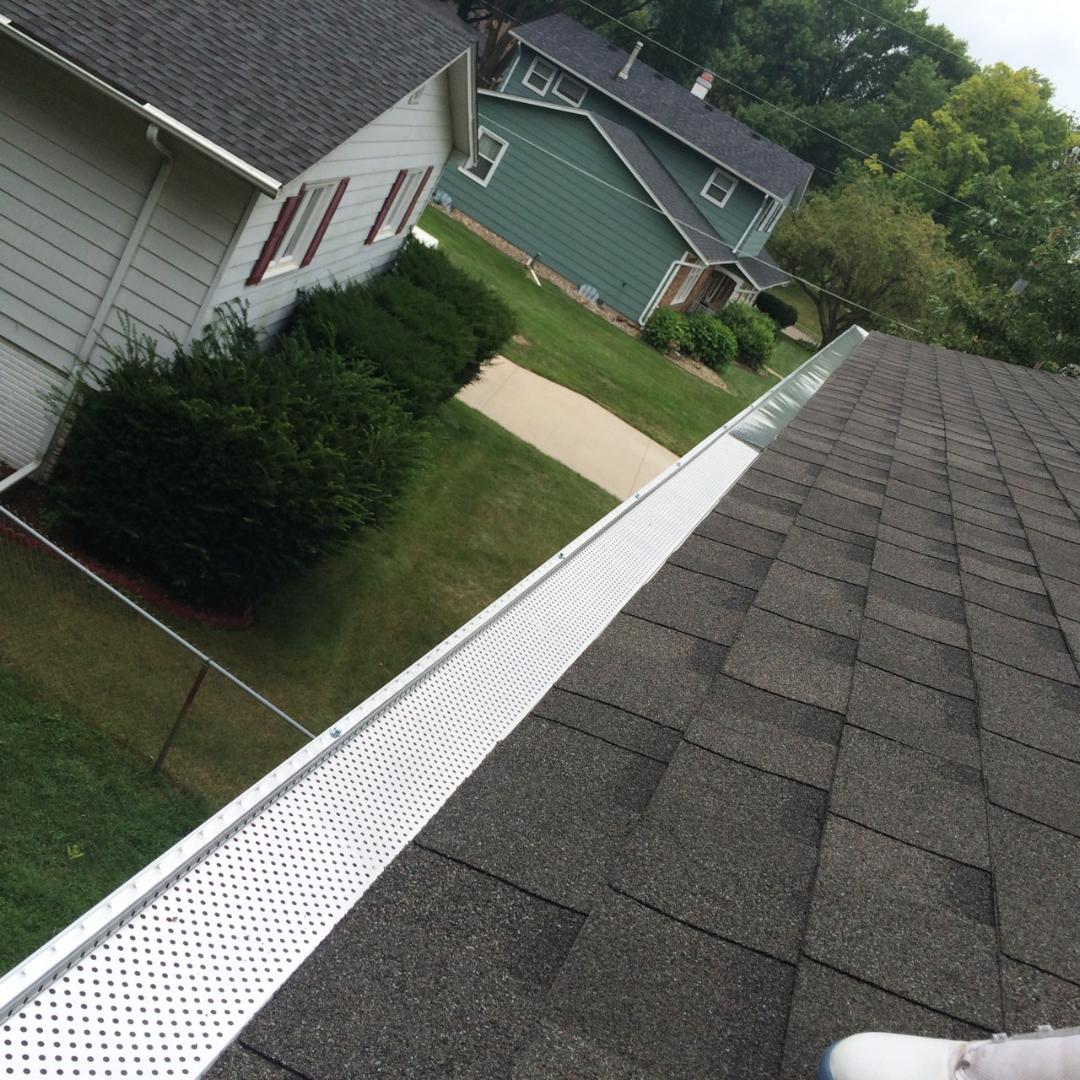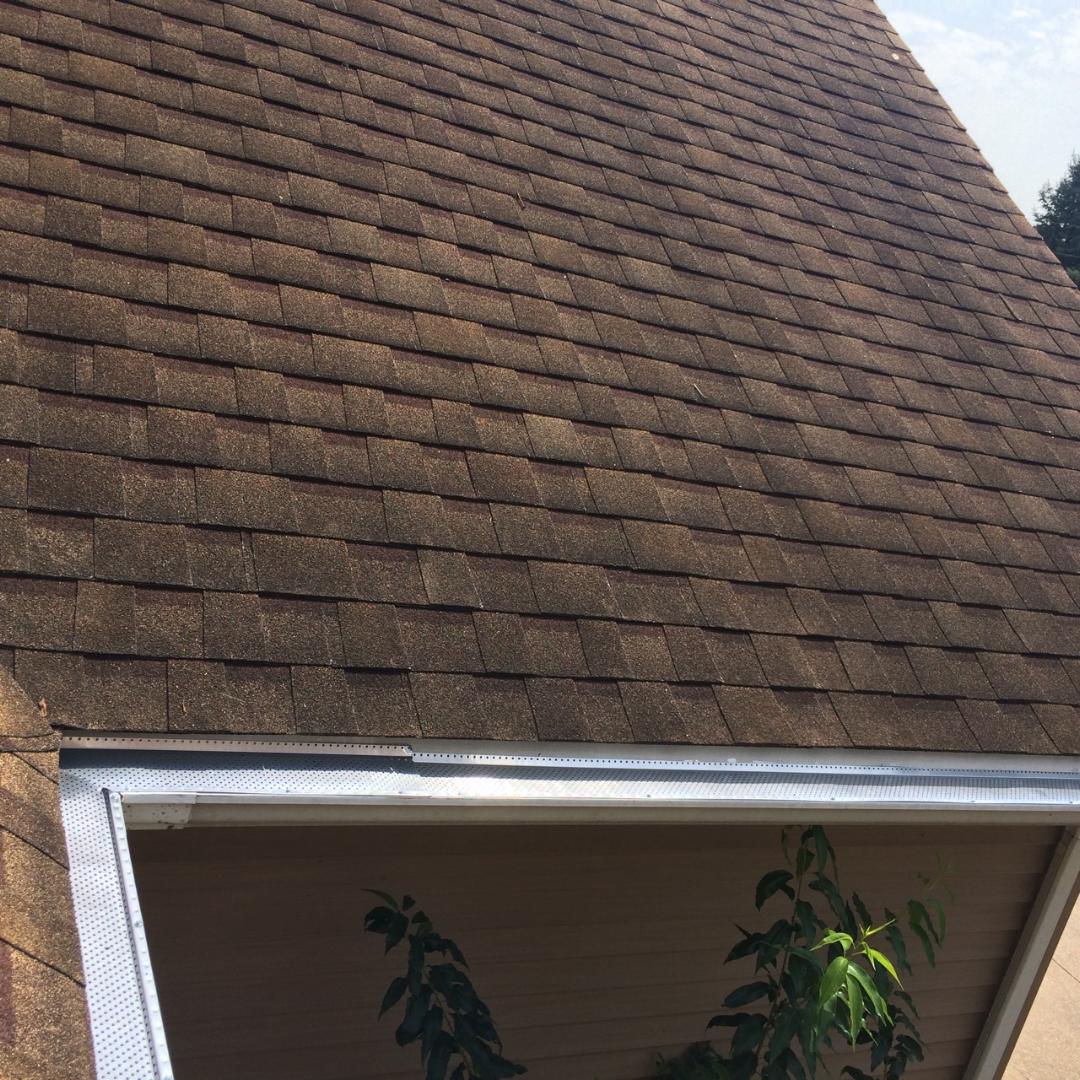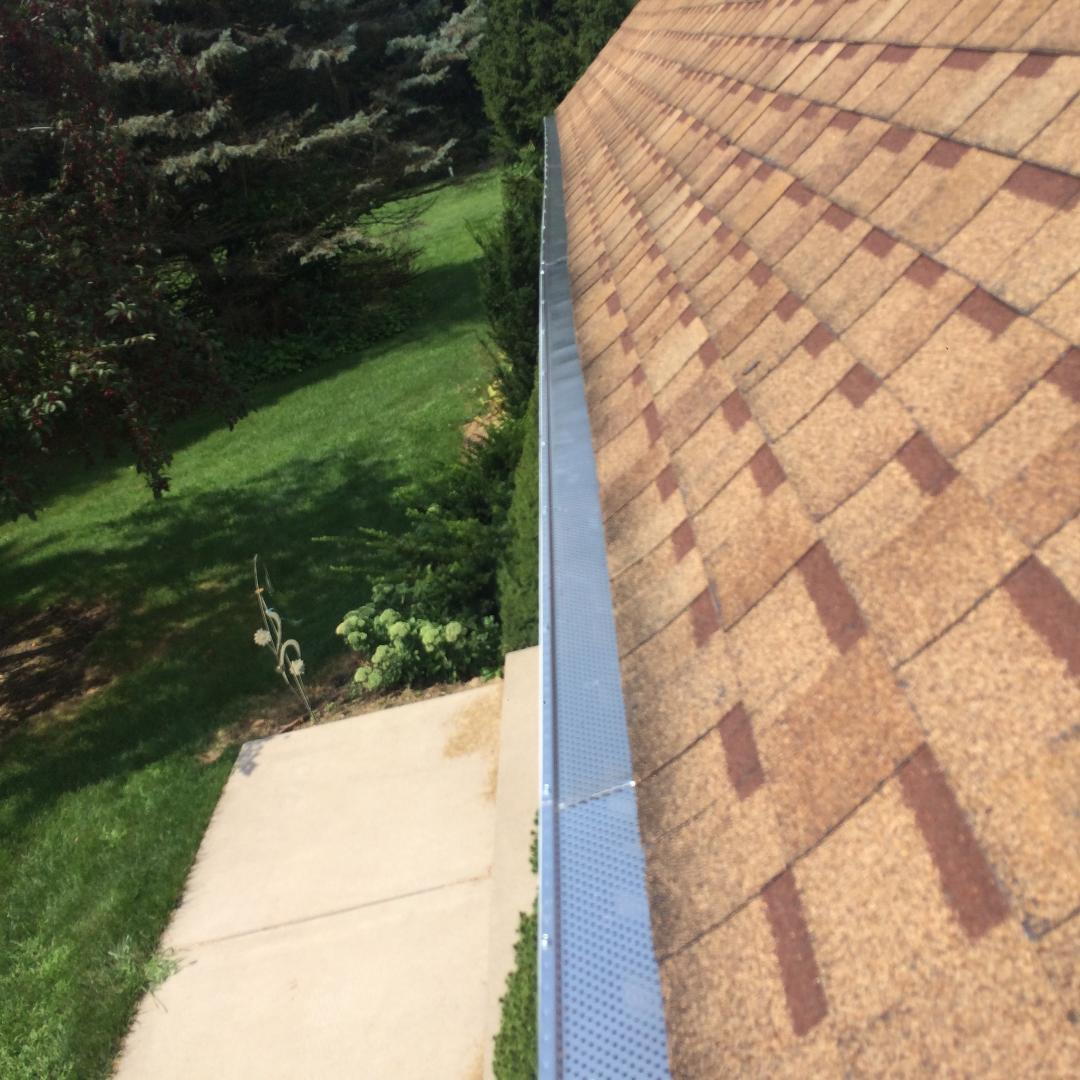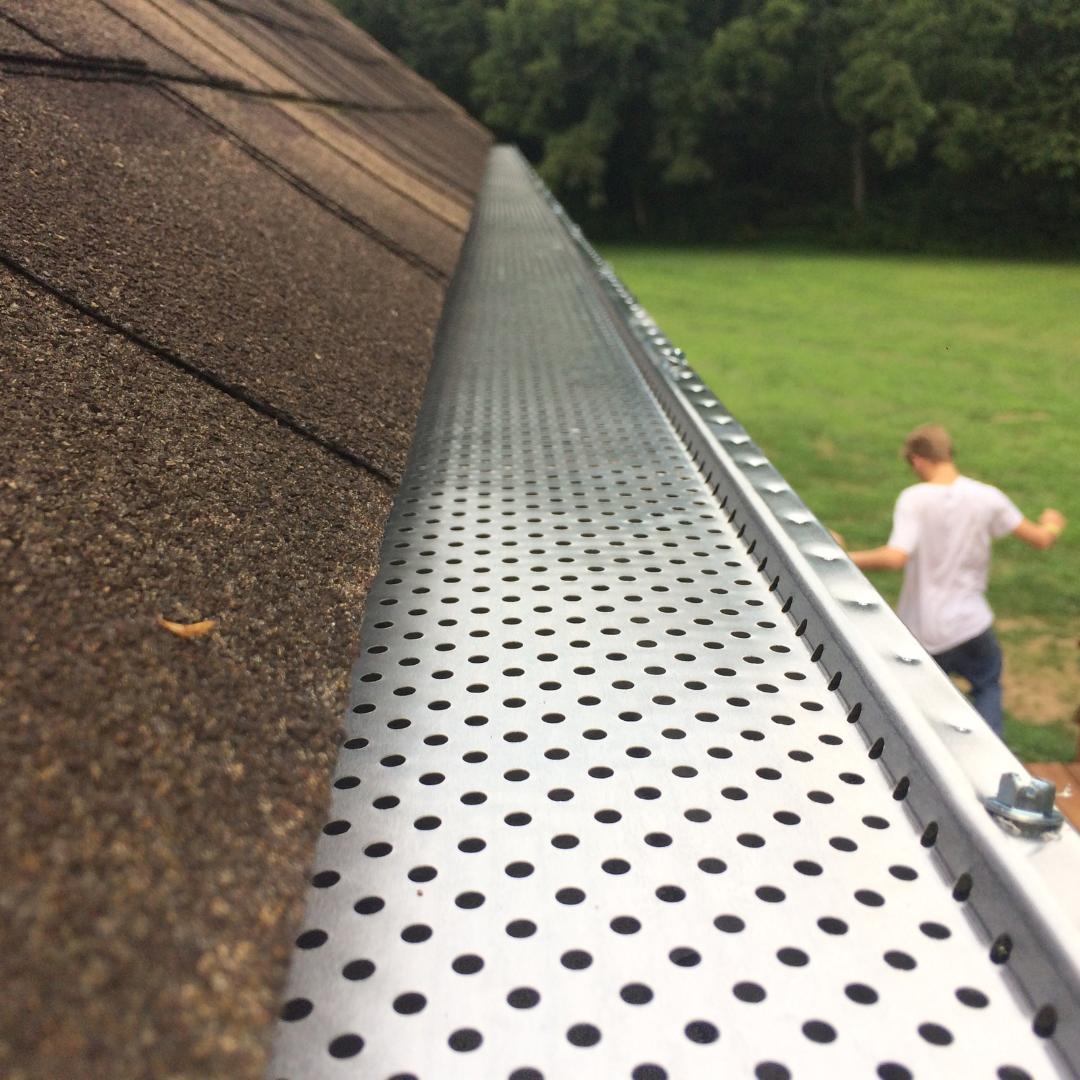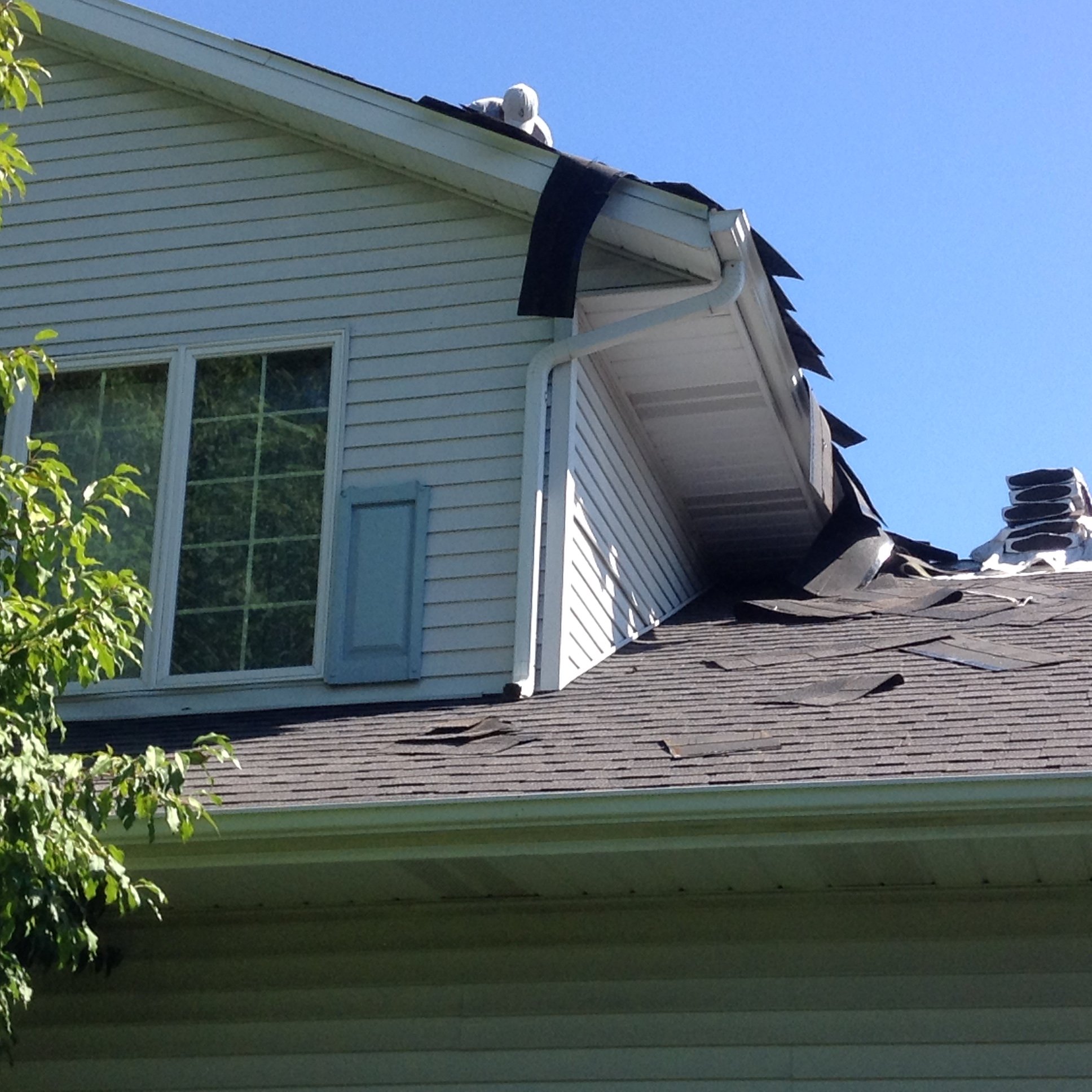 Energy Audits
Are your utility bills sky-rocketing? Do you just get ridiculously high energy bills in the winter? Do you want to find out where you are throwing away your hard earned money?
Then you need a home Energy Audit...A real audit not the audit the power company comes in and does. Olde Town Roofing uses the latest Thermal Imaging equipment from FLIR and other visual techniques along with a blower door that will actually show you where you are loosing you home energy dollars. Contact me at 309-738-5550 and we can identify where you are literally throwing your money out the window. We employ BPI certified building analysts and envelope professionals that will show you more about your home than you care to know!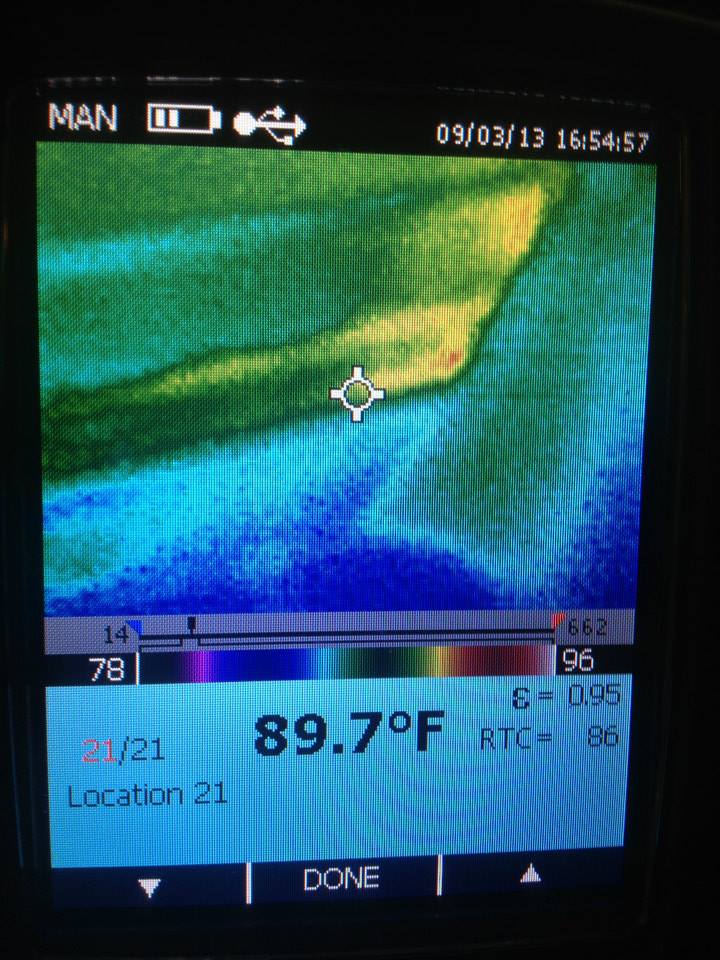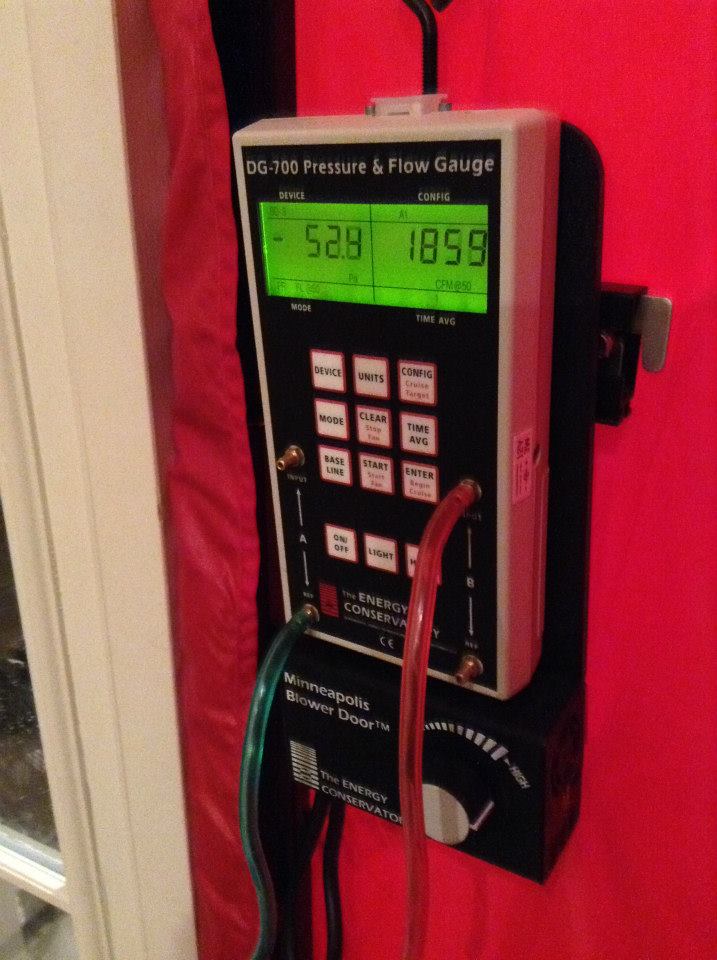 ---
Audit Process
Olde Town Roofing Energy Audit Process
We start off with a consultation with the homeowners to find out exactly what your needs are. Are you looking for cost savings idea, comfort for you in your home, reducing your carbon footprint, or a needs analysis of the most cost effective retrofit ideas to get the most bang for your buck when retrofitting your home to make it more efficient? Most people have a combination of two or more of these when they are wanting an energy analysis. During this consultation we ask that you have available either online or a hard copy your electric, gas and/or LP statements from the previous year.
Next we walk through the home and we will evaluate your current insulation in the home, we will check the attic, main floors, and basement to visually inspect what you currently have. This is where most companies and the power companies stop...What sets us apart is the following.
We set up a Diagnostic Blower Door to put a negative pressure on you house. This allows us to inspect where your air leaks are actually coming from. We use a non-toxic orderless smoke machine (smokepencIL.com) to visually evaluate where the air penetrations into the home envelope exist. We also use a thermal scanner to see where the temperature differentiation are. This is used to inspect the walls and attic insulation without actually disturbing the house, or tearing into any walls. Our professional staff of auditors are BPI certified Building Analyst and Envelope Professionals. (BPI.org)
After we do our interactive walk through of the home we will also check all gas lines and unions around your home with a meter that detects even the smallest leaks. Olde Town Roofing will also check the efficiency of all your appliances, water heater, furnace, air conditioners, and any electronics around the home that are constantly plugged in drawing power.
Finally, we will go over the items we feel your home needs to meet the needs we discussed in our earlier consultation. We will also go over Energy Star rebates, Tax credits that are available, and Utility company rebates for retrofits to your home.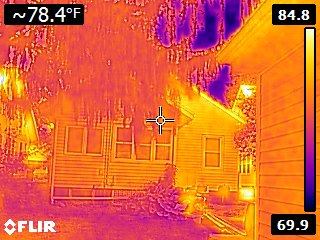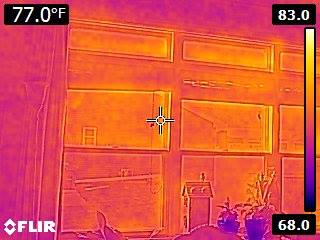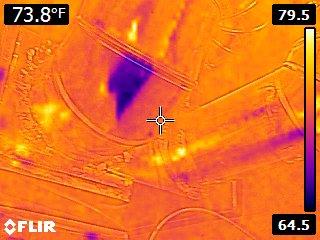 Olde Town Roofing will do a complete inspection on your home for affordable prices. We can also add on a written report with copies of all the thermal pics with notes that we take for extra amount. Let us show you how you can save thousands by insulating, thermal sealing, and/ or putting new windows in your home!